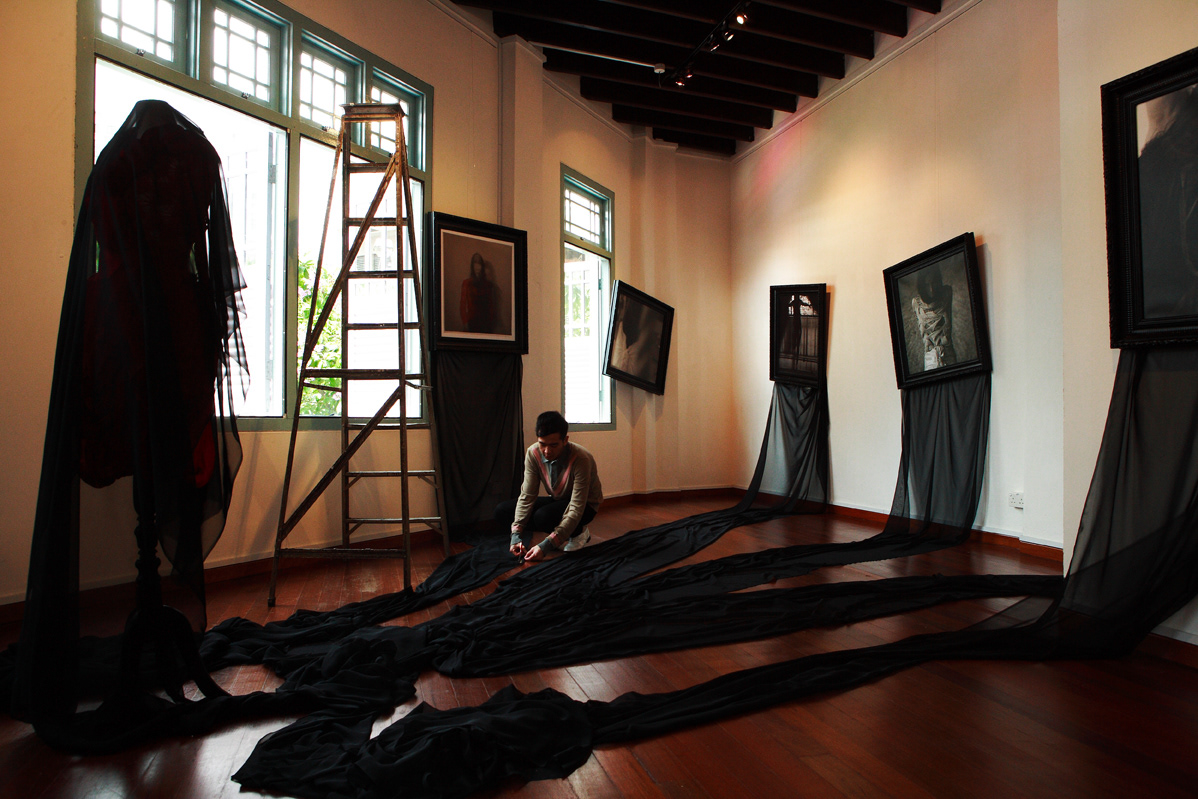 MOONLIES seeks to depict the internal decay of society consumed with perfect visual images of the female form. What serves to be perfect in the dark under the moon may not necessary be as youth and beauty are merely temporary. A stylish minimalist installation piece, it is the collaboration between the genres of fashion and photography, artists
HARRY HALIM
and WARREN WEE showcasing as part of SINGAPORE DESIGN FESTIVAL 2007 (3rd Edition).
In astronomy, libration refers to the world's orbital conditions that make it possible to see more than 50% of the moon's surface over time. Even though the front of the moon is totally locked to always face towards the earth. In the specific case of the moon's liberations, this motion permits a terrestrial observer to see slightly differing halves of the moon's surface at different times. This means that a total of 50% of the moon's surface can be observed from earth. A lethal combination, fashion and media are a mirror to what the ideal female form is. Skinny models sashaying down the runway, posing for glossy fashion magazines, is this the ideal female form? Or is it just a deliberate systematic attempt to shape perceptions and manipulate cognitions? Are we just looking at half of the picture just like how the moon lies every night? 
The artists hope to show fashion visuals in a different light, and hopefully some self reflection.